Best Quad bike Rentals Dubai
When visiting Dubai, one of the must-to-do adventure lists includes quad biking. It's time to wrap your work and meetings and take some time for your entertainment as well. Dune buggy tours offer people desert quad biking Dubai at very affordable rates. We have unique quad bike experience to fulfill your off-road quad biking tour dream.
We promise a friendly environment and let people capture the greatest memories with the desert Quad bike safari in Dubai. When biking with us, before booking to perform checks reviews then you can book you do not need specialized skills to ride a bike. Our team will instruct you about every tiny detail. So, let's begin the journey and feel the Arabian desert thrill. We offer pick up drop off serivce in affordable price in luxury 4*4 air conditioned vehicles.
Checkout our quad bike rentals Dubai prices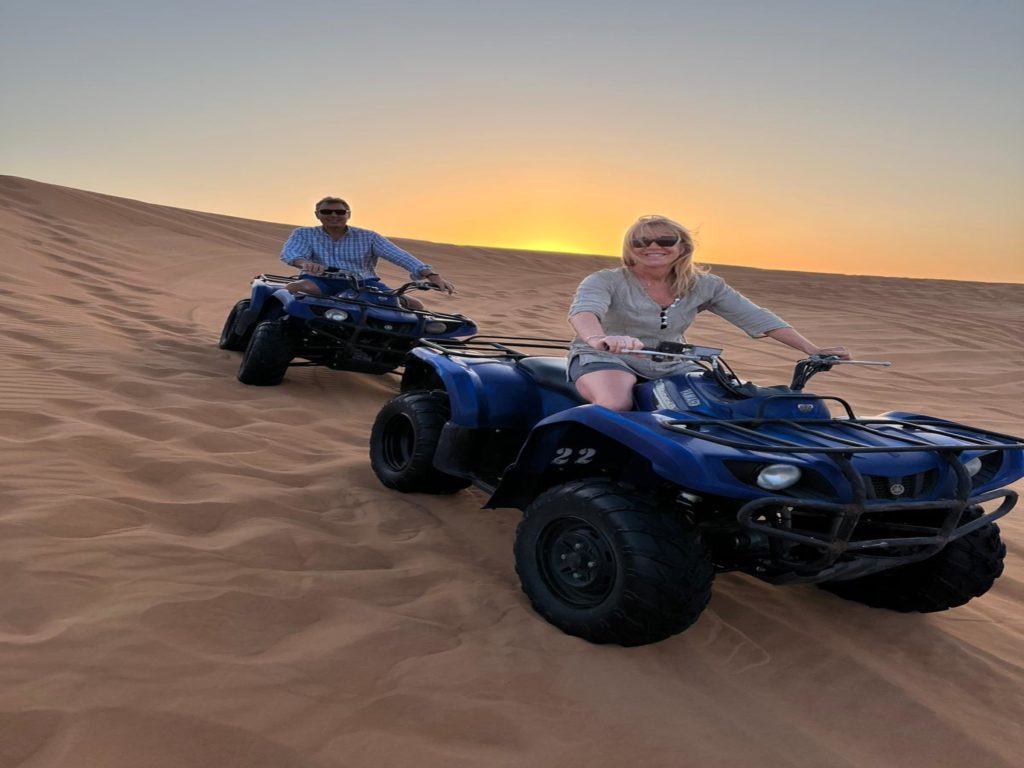 YAMAHA GRIZZLY 350cc QUAD BIKE TOURS

150 AED
Wanted to have hands-on experience on a Dubai quad bike? This thirty-minute slot is best to decide your bike riding proficiency level.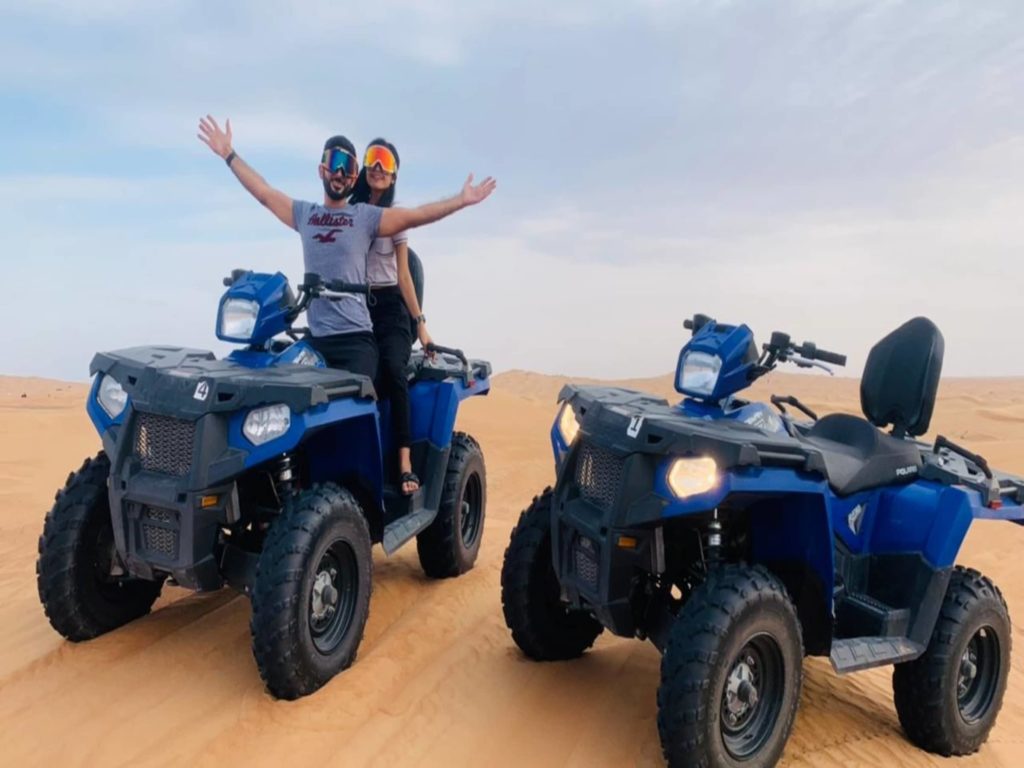 POLARIS SPORTSMAN 570CC QUAD BIKE TOURS

450 AED
Let's roll the wheels on the dunes of the Dubai desert. A one-hour ride will make you a first-class bike rider from a newbie.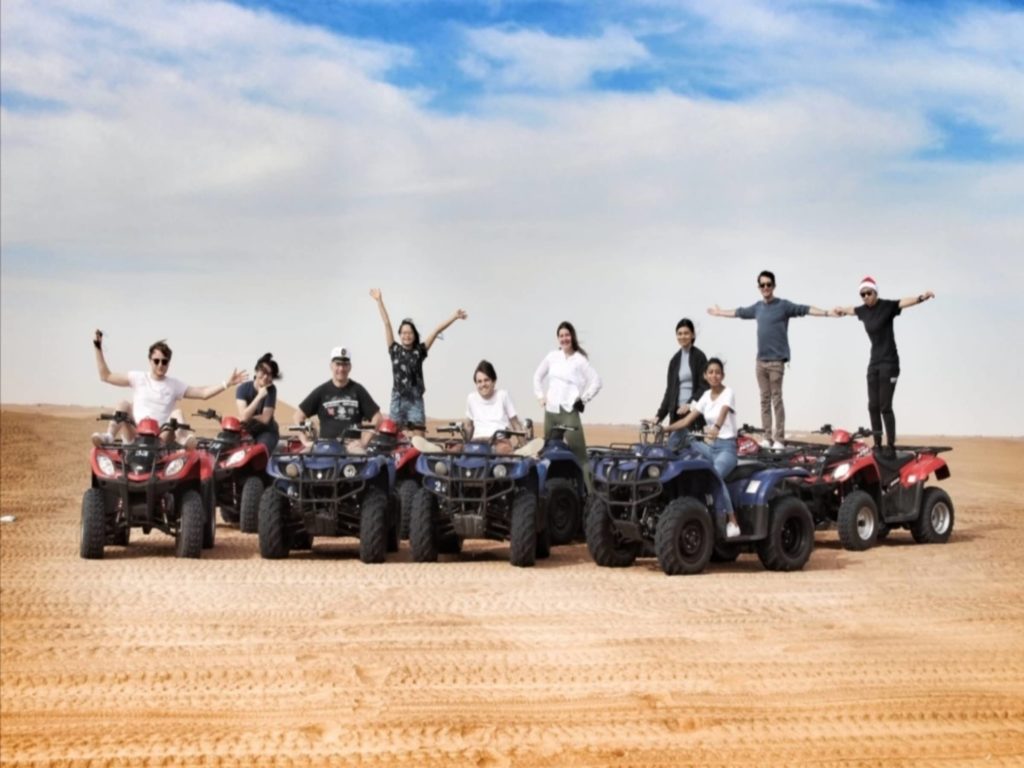 YAMAHA RAPTOR 700cc RENTAL TOURS

550 AED
As a bike lover, you should explore off-road biking. Prove your professional biking skills against the sand dunes in desert quad biking.
Quad Bike Rental Tour Include & Exclude
Rent quad bike Dubai and explore the Thrills of the Arabian desert
Spend a wonderful time with your friends and family this weekend and enjoy desert Quad Biking in Dubai with us.
Quad biking Dubai has another level of fun, but safety always comes first during riding the atv. We make sure you will ride cautiously while riding a quad bike. We make sure to minimize the possibility of accidents by giving necessary instructions on how to drive which is highly recommend for your safety.
For every bike rider, our professional team teaches them how to ride with minimum risk to security. Riding a bike in the desert is different and risky than on the road. Whether you are a professional rider or a newbie, our team will monitor you carefully. We check the level of proficiency by asking related questions every time. Moreover, we provide safety gear to ensure your safety and security for great experience of quad biking in Dubai.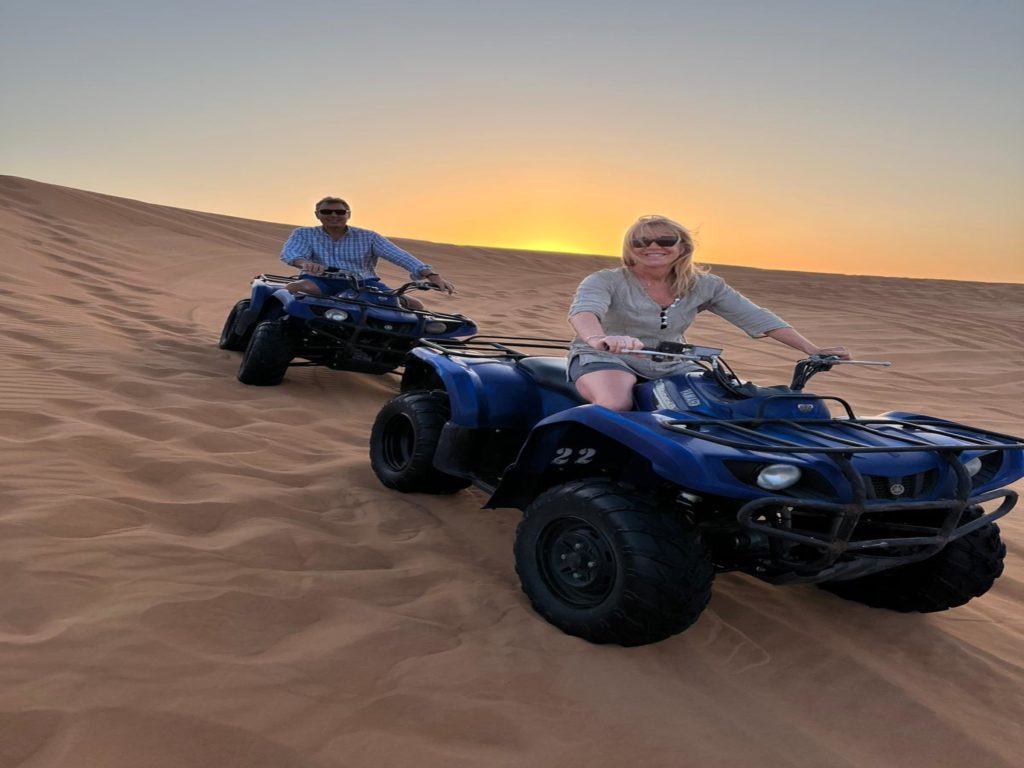 Necessary measures to minimize the risks:
Frequently asked questions
No, quad bikes can carry one person at a time. We never allow two persons for a quad bike ride because it is not safe for exploring the Dubai desert.
It is up to you what you want to wear. We recommend tight clothing instead of long loose dresses. Long dresses could get stuck into the wheels and cause chaos.
You can pay us via direct bank transfer or in-cash when you come for the quad biking Dubai.
We have advanced quad bikes with the latest technology that can pick high speed. However, exceeding the speed limit can prove to be a threat to your safety.
No, for quad bikes, the age limit for passengers is a minimum of 18 years or above. Children under 18 years can enjoy other entertainment available there.
Just visit with your registration details. Wear comfortable clothing for a comfortable ride, and that is it. The rest of the safety equipment will be provided by us.