Tourism in Dubai never ends. And it will never be since the destination is full of unique opportunities. People find it of great interest while looking at several activities to explore. And after every year, the list of tourist attractions increases. There was a time when there was a threat of tourism ending in Dubai since everything was based on architecture. But the planners considered the best option: to revive the desert with Dubai Buggy Tour. Now, desert tourism in Dubai finds more accepted and is the best attraction in town. There are entertainment activities that cover all interests. 
Riding a vehicle on the streets is common these days. But Dubai offers something extra to its travelers. This includes riding them in the sand. Now, you can do more than eat and dance in the desert. Different vehicles now find interest in the desert. And with this, there is a business in the form of a Dubai buggy tour. Moreover, other cars give rise to various offers and packages you can enjoy per your requirements. You can try it with buggies and the desert! 
Most Famous Dubai Buggy Tour Options
A Buggy Tour Dubai involves many options for these. These include activities and entertainment options. But here, it is about buggy possibilities that you can enjoy. Tourists can decide between single, double, and four-seater buggies. You can easily decide between rides considering the people you will accommodate. However, looking for extra activities to make your experience memorable would be best. 
The night adventure of Desert Safari Dubai includes BBQ dinners alongside a buffet. All these come from extraordinary mini-restaurants that exist in the desert. In essence, this gives a diverse option to tourists to enjoy meals and rides. Nowadays, different camping activities find importance in the desert. People like to spend nights in the desert to explore the nightlife and nature. For them, there are diverse camps on offer. These include average and basic camps to luxurious options. 
Single-Seat Buggy Riding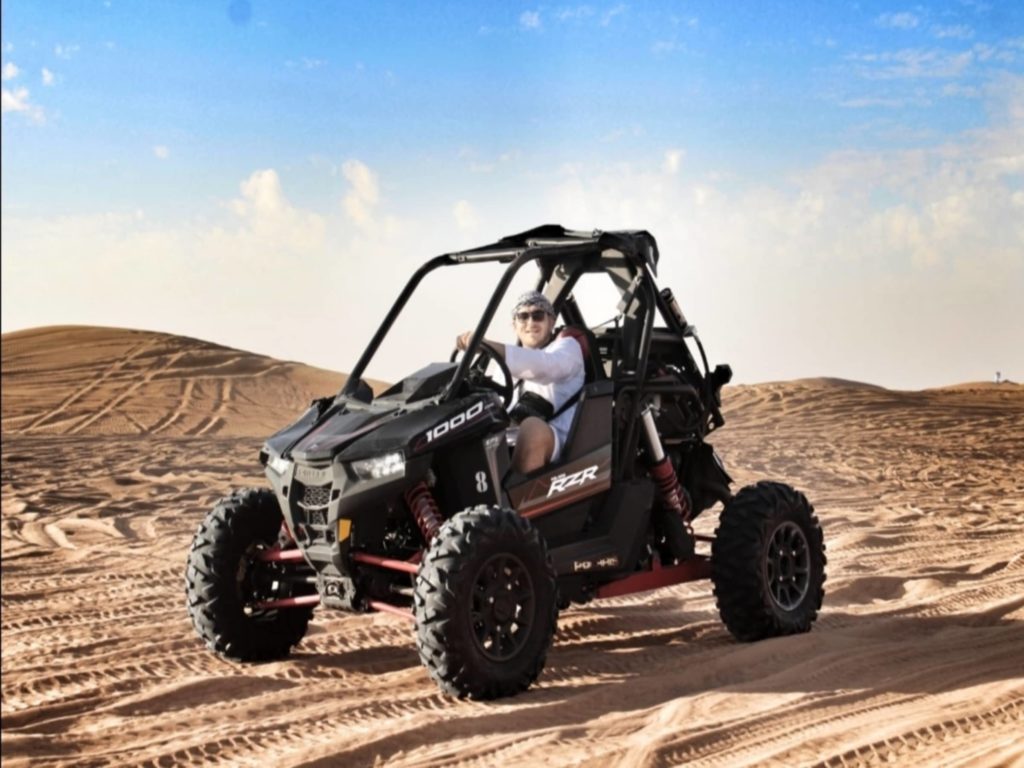 For solo travelers, nothing comes best like a budget-friendly tour. Moreover, they seek ways to encourage them to ride and explore separately. A single-seat buggy is the best way to explore sand riding. In essence, they will find this experience at a low cost. And they can look for additional activities and entertainment likewise. 
A single-seat buggy is also a safe option for a single person. It is smaller in shape and will be safe to handle. There is much to look for in this riding since you can likewise have a guided experience of the Dubai Buggy Tour. Deciding on a time is what you need to fix. 
Two-Seater Buggy Riding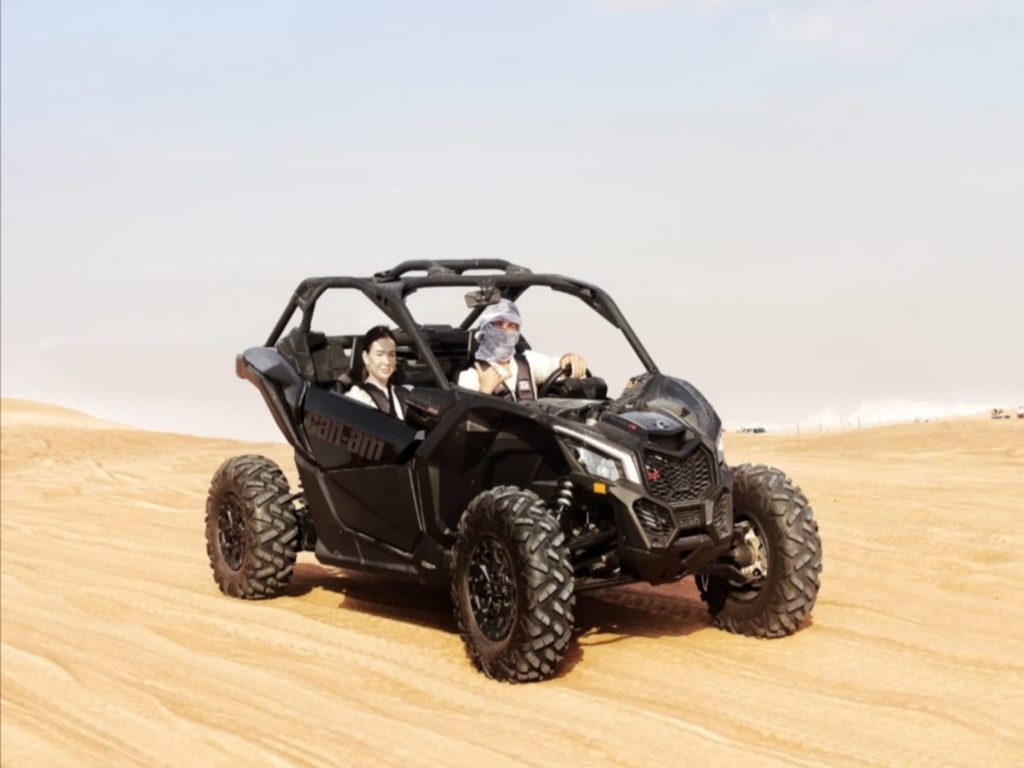 Either you want to view the experience without driving or want to with another person. A two-seater buggy is the best vehicle you need. This buggy comes with two seats, and people can easily ride it. People can accompany a professional driver or a friend. And they can enjoy the experience without any hassle. 
This buggy is slightly wider in size but cheap than a four-seat one. However, the price will be high than a single-seater one. You can enjoy a buggy race with this vehicle or have a solo trip. Either way, there is enough to explore.
Four-Seater Buggy Riding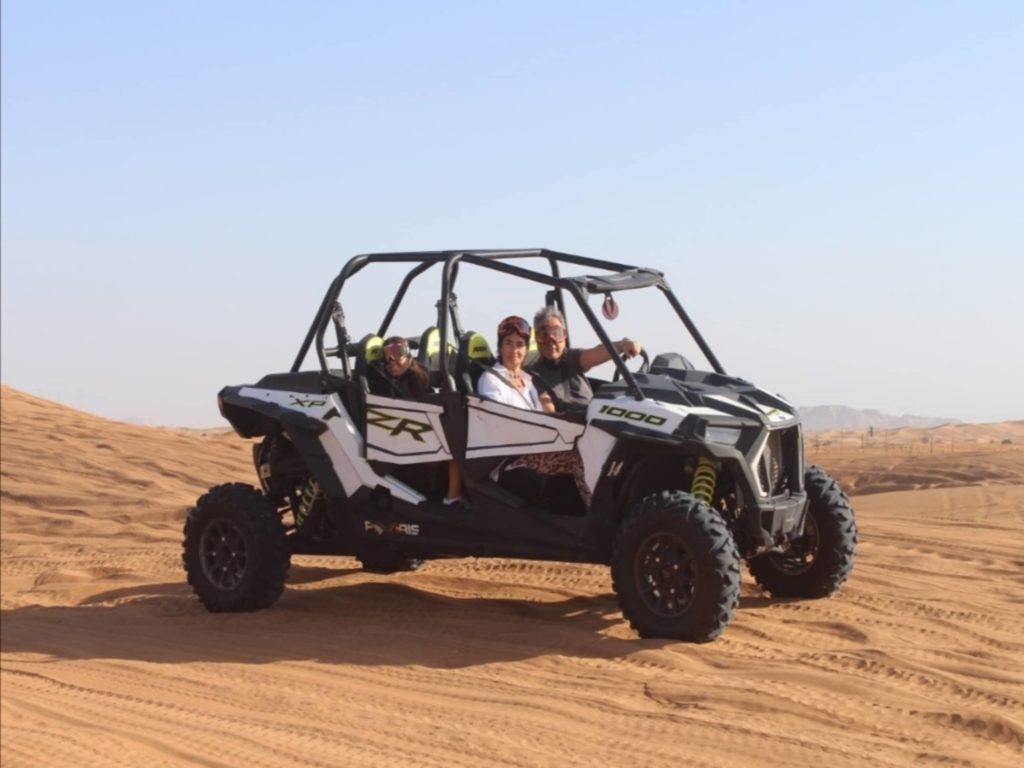 For maximum enjoyment, nothing comes easily. You will observe an increase in your budget and expectations if you accompany a family or a friend group to the desert. Then single double-seater buggies will not do the trick. 
Thus, you will need to look for the best option. And that is a four-seater buggy riding. This buggy includes four seats but ample space to accommodate your loved ones. All so you enjoy a great ride in a fun way. A great feature of selecting this buggy type is that you will find it hospitable to enjoy other activities. Your loved ones will accompany you to additional desert activities, likewise. 
Best Time to Ride Dune Buggy in Dubai
For a full tour, you must decide between three timing options. And some different benefits and advantages come with each option. Look for different Buggy rentals Dubai in this regard in addition.
Morning Buggy Tour
Morning tours in the desert feel great. At best, you will have ample time to decide your evening plans. In essence, it is best to view it all under natural light. And thus, riding will feel safe and great. However, with benefits, you will need to consider much. Morning tours begin at 9 am, so you must start the day early. 
Evening and Night Buggy Tours
Just after midday when the sun begins to move away. You will find another great time to ride buggies. Evening tours lie in between the day. It is so you can plan other activities. Moreover, there is an option for you to extend the evening tour to enjoy night activities. You can rest and indulge in BBQ, buffet dinner options, and night camping.